Microneedling
Dermaroller® TWIST - The gold standard of professional microneedling
MICRONEEDLING – Collagen Induction Therapy (CIT)
Your skin will love you when you bring it back to life with our Classic preservative-free sterile Hyaluronic Acid Serum(HYAL). You can Boost your CIT results with the professional line of ReadyMedical Sterile Healing Solutions that offers four unique treatments – Anti-aging, Acne Complex, Skin Healing, & Antioxidant Solutions.
The eDermaStamp is an advancement of the classic Dermaroller® and is the gold standard of professional micro-needling. Licensed by Health Canada, the Dermaroller® TWIST will reduce the appearance of aging, wrinkles, scars, & stretch marks.
Fine Lines & Wrinkles
Acne Scarring
Skin Discolouration
Enlarged Pores
Hair Loss
Sagging Skin
Stretch Marks
Loss of Skin Volume
Atrophic Scars
Burn Scars
Technology Designed For You
The TWIST system is equipped with revolutionary microneedling technologies that provide the best protection for your skin and delivers exceptional results with unparalleled comfort.
MAIN BENEFITS
1
Lowest possible risk of side-effects & complications
2
Unmatched comfort during treatment. You will barely feel it!
3
Precise micro-perforations that will not over-stress your skin
4
Faster healing with truly minimal downtime
5
More visible results that last longer
ReadyMedical
– TOPICAL HEALING SOLUTIONS:
ANTI-AGING SOLUTION
HA + GROWTH FACTORS
The Anti-Aging Solution is designed to enrich the skin with an active complex of therapeutic growth factors that work in synergy to promote wound healing, increase cell motility, and stimulate dermal fibroblasts to regenerate new collagen and elastin fibres. The growth factors are made in a unique process that mimics the activity of native growth factors, with 100% biocompatibility and improved potency and stability.
MAIN BENEFITS
Stimulates collagen & elastin
Hydrates the skin
Reduces fine lines & wrinkles
Promotes non-scarring wound healing
Offers affordable alternative to PRP
SKIN HEALING SOLUTION
HA + PERFLUORODECALIN + PHYSALIS ANGULATA
The Skin Healing Solution is designed to induce and accelerate the healing process of damaged skin following more agressive skin treatments. The active ingredients PFD plus PA are completely sterile and safe to use on the treated skin. They're synergetic effect exerts a powerful anti-inflammatory and auto-immunomodulatory activity that support a more effective, non-scarring wound healing.
MAIN BENEFITS
Shortens treatment downtime
Reduces inflammation & irritation
Promotes non-scarring wound healing
Improves immune response
Repairs damaged proteins
ANTIOXIDANT SOLUTION
HA + VITAMIN C
The Anti-Oxidant Solution offers effective photo-protection with skin brightening benefits. The combination of hyaluronic acid with Vitamin C features a strong antioxidant effect that helps prevent damage caused by free radicals. Vitamin C is also known for its strong anti-melanogenic properties, as it works to inhibit overproduction of melanin and softens the appearance of uneven skin tone.
MAIN BENEFITS
Protects skin cells from photo-damage
Brightens pigmented spots
Boosts collagen synthesis
Reduces inflammation
Enriches the skin with antioxidants
ACNE SOLUTION
HA + ACNE COMPLEX
The Acne Solution is specifically formulated to prevent the infestation of the Propionibacterium Acne bacteria and to alleviate skin irritation, inflammation, and pigmentation that are associated with acne breakouts. The Acne complex has strong antibacterial properties that help regulate sebum secretion, and reduce the growth of acne bacteria by 99.99%*.
*Results taken from an efficacy test done by The University of Pavia, Italy, 2017
MAIN BENEFITS
Inhibits the Propionibacterium Acne bacteria growth
Prevents acne breakouts & scarring
Reduces irritation & inflammation
Mattifies oily skin
Lightens pigmented lesions
Dermaroller® TWIST Microneedling FAQ
How long do treatments take? The treatment takes 20-60 minutes depending on the size of the area treated.
How many treatments will I need? The number of treatments may vary according to your initial skin condition, age, response to treatment, and other individual factors. For most people, 3-4 treatments are usually required.
When will I see results? Results are individual and may vary between people. The effect of microneedling is cumulative, and visible changes to the skin develop over time. For most people, the results will be most visible 1-3 months after the last treatment.
Is there any down-time? Down-time is minimal, and you can expect to resume your daily routine within 24 hours. After treatment, your skin is expected to be reddish and sensitive to touch. This usually resolves within 24-48 hours.
Is the treatment painful? TWIST offers the most comfortable microneedling experience. The treatment feels like gentle pinching and is not painful. If you have sensitive skin, topical numbing cream could be applied before treatment.
How long do results last? TWIST treatments provide long-term benefits for your skin that could last for many months to come. Periodic touch-up treatments might be needed to maintain your results. Using appropriate skin-care on a daily basis, and avoiding sun exposure will also help to prolong their therapeutic effects.
PIGMENT CORRECTION – by Dermaroller® TWIST
A powerful combined in-clinic & at-home pigment correction therapy.  Professional treatment protocol: 7 in-clinic treatments, 3-4 weeks apart.  At home, daily application of skin brightening cream starting 24 hours after professional treatment.
2
Melasma – Brown to grey-brown patches on the face
3
Lentigines – Sun spots that are darker than freckles, become more frequent with age and do not fade
4
Post-inflammatory hyperpigmentation (PIH) – Caused by over-production of melanin following inflammation
HAIR & SCALP TREATMENT – by Dermaroller® TWIST
Effective, natural, & long-lasting professional hair & scalp treatment for men and women. For the treatment of: Androgenetic Alopecia (male / female pattern baldness), Alopecia Areata (patchy baldness), & Telogen Effluvium (stress-induced hair loss).
2
Repairs damaged follicles
3
Increases thickness and density
4
Maintains function & structure of scalp and skin tissue
5
Ensures optimal anchorage of the hair roots
Hair & Scalp – Before & 6 Treatments After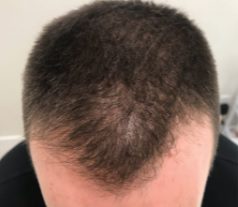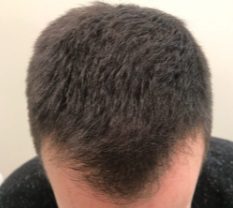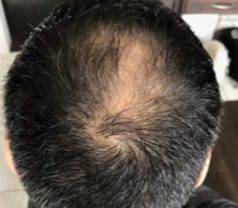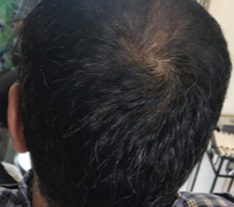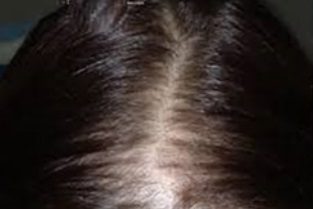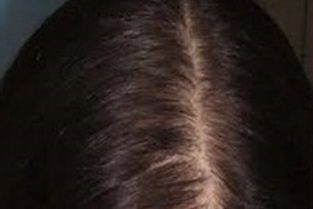 XCELLARIS PRO – PROFESSIONAL SKIN CARE BY DERMAROLLER®
Over time as we age, our skin-care needs become more challenging. An effective skin care protocol can meet those demands – for healthy, beautiful skin at every age.
INTENSE HYDRATION MASK (5 masks per package)
The premium Intense Hydration Mask offers unparalleled hydration and nourishment for skin that needs some extra TLC. The mask is saturated in the highest-quality, skin-friendly ingredients that work together to intensively rehydrate dry and irritated skin, restore firmness and elasticity, and improve the skin's texture and tone.
YOUR BENEFITS
Provides immediate and long-lasting hydration
Reduces redness and inflammation
Calms irritated and sensitive skin
Promotes protein synthesis and improves skin firmness & elasticity
Brightens pigmented spots and promotes an even skin tone
CC CREAM (50 mL)
A protective mattifying day cream with snail slime, that simultaneously corrects the natural skin tone, hydrates dry skin, repels UV radiation, and conceals redness and other imperfections. Unique color-correcting ingredients allow you to control the desired skin tone (longer massage for darker tones).
YOUR BENEFITS
Conceals redness and other skin blemishes
You control the level of coverage and end-tone
Protects from sun damage
Soothes sensitive and irritated skin
Improves skin elasticity
2-in-1 product – day care and foundation
DEEP CLEANSER (300 mL)
Daily skin cleanser that effectively removes skin impurities, dead cells and makeup, purifies clogged pores and optimally prepares the skin to absorb the curative ingredients of other Xcellaris Pro products.
YOUR BENEFITS
Cleanse the skin deeply yet gently
Thoroughly removes impurities and make-up
Freshens the skin
Enhances nutrient absorption of other Xcellaris Pro products
300mL bottle for long-term use
MOISTURIZER (50 mL)
Rich daily moisturizing cream with vitamins A, C, and E. The Xcellaris Pro Moisturizer cream restores hydration in the upper skin layers, plumps fine-lines and wrinkles, protects the skin barrier and helps to improve the texture and tone.
YOUR BENEFITS
Intensively hydrates dry skin
Plumps wrinkles and fine lines
Improves texture and tone
Restores the integrity of the skin barrier
Enriches the skin with vitamins and antioxidants
CELL BOOSTER (50 mL)
The Cell Booster is a proactive hydrating day cream with Vitamin C and Hyaluronic Acid. The intensive moisturizing ingredients stimulate natural collagen production for a noticeable wrinkle reduction effect.
YOUR BENEFITS
Deeply hydrates the skin
Boosts anti-oxidants
Promotes natural collagen production
Reduces the appearance of wrinkles
Improves texture and skin tone
PURE HA (7 x 1.5 mL)
Deep hydration serum for the face, neck and décolleté, packaged in convenient (7x) travel-friendly 1.5 mL ampules. Pure HA restores hydration levels of mature & dry skin, reduces inflammation and irritation, and prevents premature aging.
YOUR BENEFITS
Intensively hydrates the skin
Maintains healthy moisture balance
Plumps fine lines and wrinkles
Improves firmness and elasticity
Helps to prevent premature damage to the skin
Convenient travel-friendly ampules
HA TREAT (50 mL)
Deep hydration serum for the face, neck and décolleté, packaged in a pump dispenser for daily use. Pure HA restores hydration levels of mature & dry skin, reduces inflammation and irritations, and prevents premature aging.
YOUR BENEFITS
Intensively hydrates the skin
Maintains healthy moisture balance
Plumps fine lines and wrinkles
Improves firmness and elasticity
Helps to prevent premature damage to the skin
CELL ACTIVATOR (50 mL)
Cell Activator night cream actively reduces wrinkles and improves elasticity of mature skin. This cream activates the regenerative mechanisms of skin cells during the night, promotes neocollagenesis, and repairs broken collagen.
YOUR BENEFITS
Reduces wrinkles and fine lines
Increases firmness and elasticity
Enriches the skin with hydration and nutrients
Repairs damaged proteins
Reduces inflammation and irritation

CELL REPAIR (50 mL)
Regenerating night serum with Retinol. The Cell Repair stimulates collagen synthesis, supports cell division and promotes the repair of damaged skin cells. This helps the skin to actively recover during the night, when external stressors are less aggressive.
YOUR BENEFITS
Promotes collagen synthesis
Reduces wrinkles and fine lines
Increases firmness and elasticity
Repairs damaged cells and proteins
Helps to soften the appearance of pigmented spots
Improves skin texture
DERMAROLLER® HOME CARE ROLLER (HC902)
Reduce the signs of aging at home. Safely and easily reduce wrinkles, improve texture, and maximize absorption of the corrective ingredients in the Xcellaris Pro products.
Needle length – 0.2mm needles ensure optimal penetration through the top layer of the skin without causing damage to living tissue and bleeding.
Needle count – 162 optimally-spaced needles ensure full penetration with minimal pressure on the skin.
Surgical-grade stainless steel – the highest quality available.
Non-traumatic needles – no scratches, minimal risk of side-effects.
Durable – roll up to 3 times a week for up to one year.
Significantly enhances infusion of important nutrients.
How To Care For Your Skin After Your TWIST Microneedling Treatment
During the first 48 hours, refrain from hot showers, exercise, saunas, & hot tubs.
Refresh your pillowcase every 2-3 days.
During the first 24 hours, avoid sun exposure and DO NOT use sunscreen (after 24 hours, apply only mineral sunscreen and continue to avoid sun exposure as much as possible).
Avoid unecessary contact with the treated area.  Do not pick the skin and wash your hands frequently.
During the first 24 hours, apply only Dermaroller® Hyaluronic acid serum (HA ampules/dispenser) to soothe the skin and keep it well-hydrated.
For further hydration and comfort, apply Dermaroller® HA mask up to twice a day.
Avoid makeup for 24 hours.
IMPORTANT: Do not pick the skin/wounds during the entire healing period.  After 7 days you may exfoliate the skin manually or use the OxyGeneo™ to remove dead skin from the surface. DO NOT use devices that involve suction, as they may cause damage to your healing skin.
Home-Care Routine – Begin 24 Hours After Treatment
MORNING
Wash your skin with Dermaroller® Skin Cleanser.
Optional – Apply Hyal C Serum; wait for absorption.
Apply Moisturizer ACE (re-apply during the day as needed).
EVENING
Wash your skin with Dermaroller® Skin Cleanser.
Optional – Apply Hyal C Serum; wait for absorption.
Apply Lipopeptide with Vitamin A.
**It is strongly recommended to use only certified Dermaroller® products that are specifically formulated for needled skin. Unauthorised products may cause irritation and adverse reactions. In case of persistent irritation, please contact Brooks Electrolysis Ltd.